Multi Energy CT Quality Assurance Phantom
Co-developed with:
Katsuhiro Ichikawa, Ph.D.,
Institute of Medical, Pharmaceutical and Health Sciences,
Kanazawa University, Japan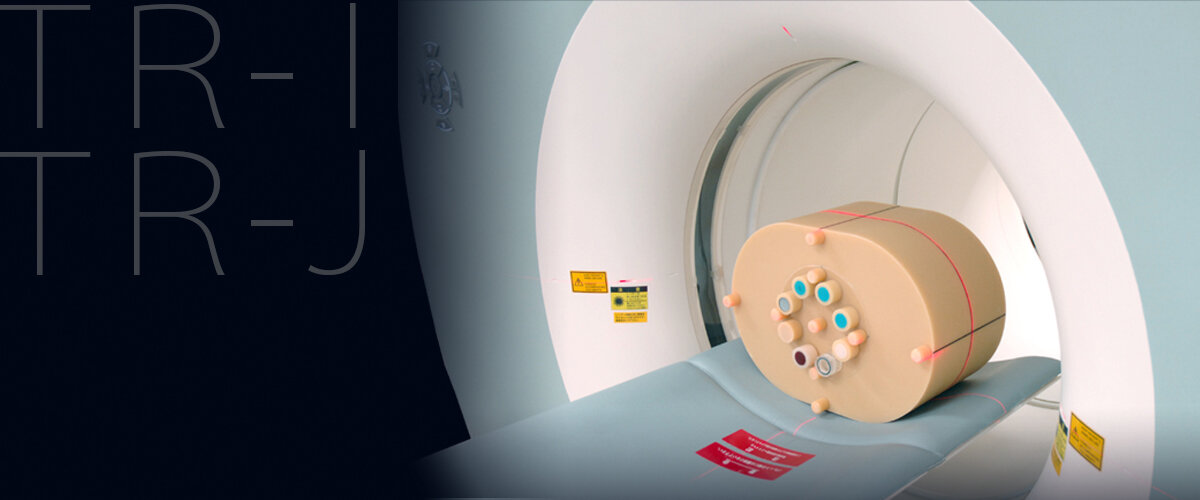 Water Equivalent Material, various inserts and empty bottles enable to verify the appropriate Multi-Energy CT settings
OVERVIEW
Multi-Energy CT (MECT) or Dual Energy CT (DECT) is a new frontier of rapidly advancing medical imaging, and now entering clinical practices in hospitals.
The technology enables material differentiation, elemental decomposition and material quantification.
Such features are expected to bring us better diagnosis, improved image quality, reduction of radiation exposure, reduction of contrast agent volume and opens possibility of functional imaging.
Meanwhile, further studies are awaited in various field such as quality management of CT equipment, verification of protocols, expansion of clinical application, to derive the maximum benefits from the technology.
Kyoto Kagaku supports researchers and clinicians with up-to-date innovative phantoms.
Applications
Study for
ME-CT image analysis protocol
Metal artifact reduction
Reduction of contrast media
Evaluation Parameters
Uniformity
Signal-to-noise ratio (SNR)
Image contrast
CT dose index (CTDI)
FEATURES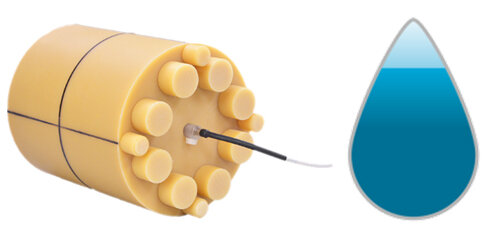 Phantom using innovative Aqua Slab (Water Equivalent Material)
CTDI measurement
Metal artifact reduction
Two different sizes of body (TR-I, TR-J)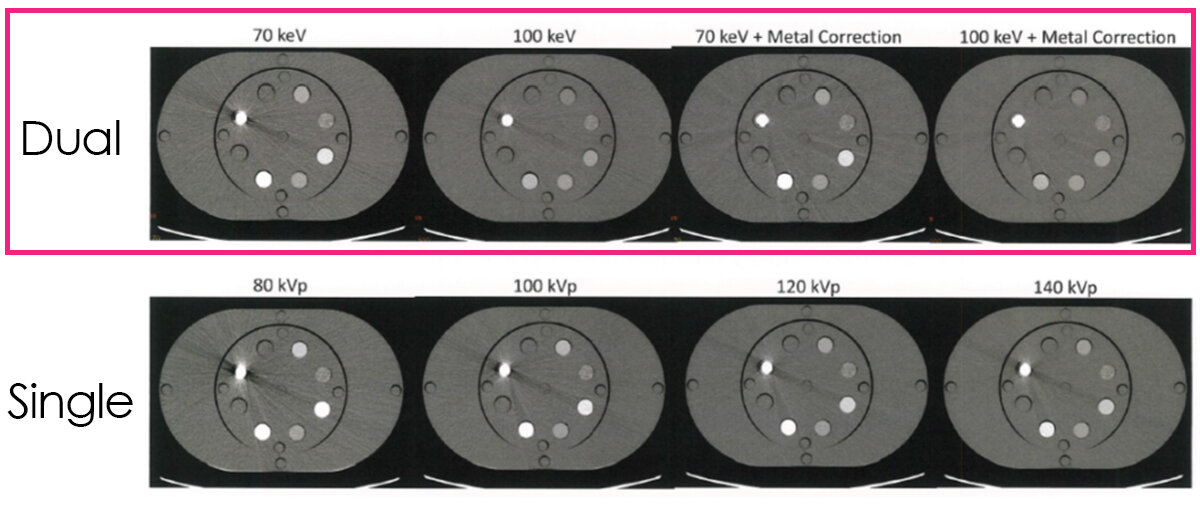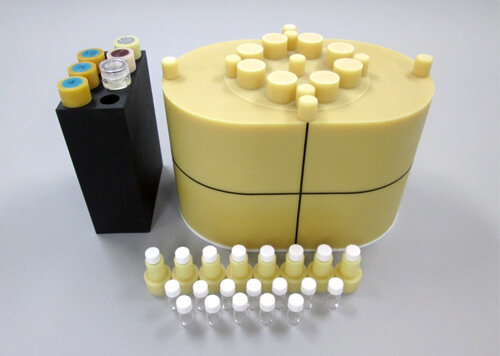 Empty bottles enable to put various items and check how they react to Multi Energy CT
e.g. animal organ / metal / tumor
Aqua Slab
About Aqua Slab (Water Equivalent Material)
Aqua Slab has high equivalency to water in diagnostic energy ranges(40-190KeV)
Co-developed with;Professor Ichikawa Katsuhiro,
Faculty of Health Sciences, Institute of Medical,
Pharmaceutical and Health Sciences,
Kanazawa University, Japan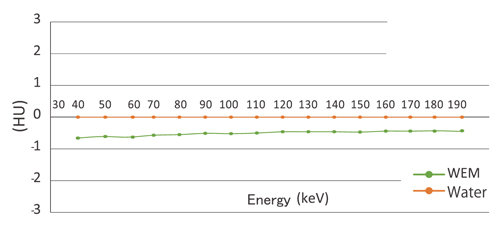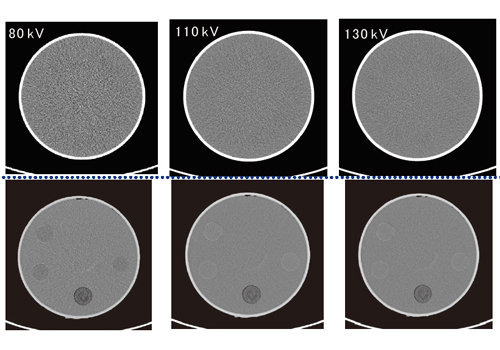 Experiment
Methods: Place the materials inserts on water tank
(Materials: Aqua Slab / soft tissue / tough water / polyurethane / adipose tissue)
CT images: Rods are not shown in the CT images
(above) Aqua Slab: Nine rods of WEM are "invisible" under CT
(below) conventional materials: Two rods of Aqua Slab and for conventional water, adipose and soft tissue equivalent material, and polyurethane
Result: Aqua Slab has high equivalency to water
Supports iodine quantification and materialde composition
Unlike conventional "water substitute" materials the Water Equivalent Material maintain water equivalency under low energy range. This feature support studies that involve iodine quantification.
Save time and trouble for study and expand possibilities
Save time, costs and efforts to design and produce custom acrylic water phantoms.
Unlike water phantoms, phantoms with solid materials reduce the troublesome process to change water and inside rods.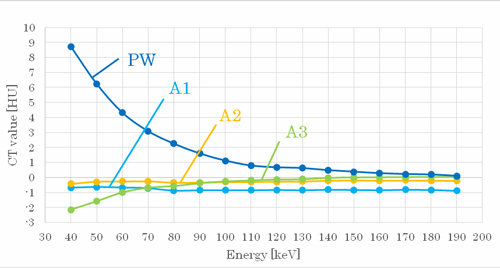 Ryota Matsui, Ishikawa Katsuhiro, Hiroki Kawashima, "Development of highly precise Water Equivalent phantom for CT machine" Ichikawa Lab, Kanazawa Univ. http://ichiken.w3.kanazawa-u.ac.jp/img/file2.pdf (cited 2019-05-20)
Descriptions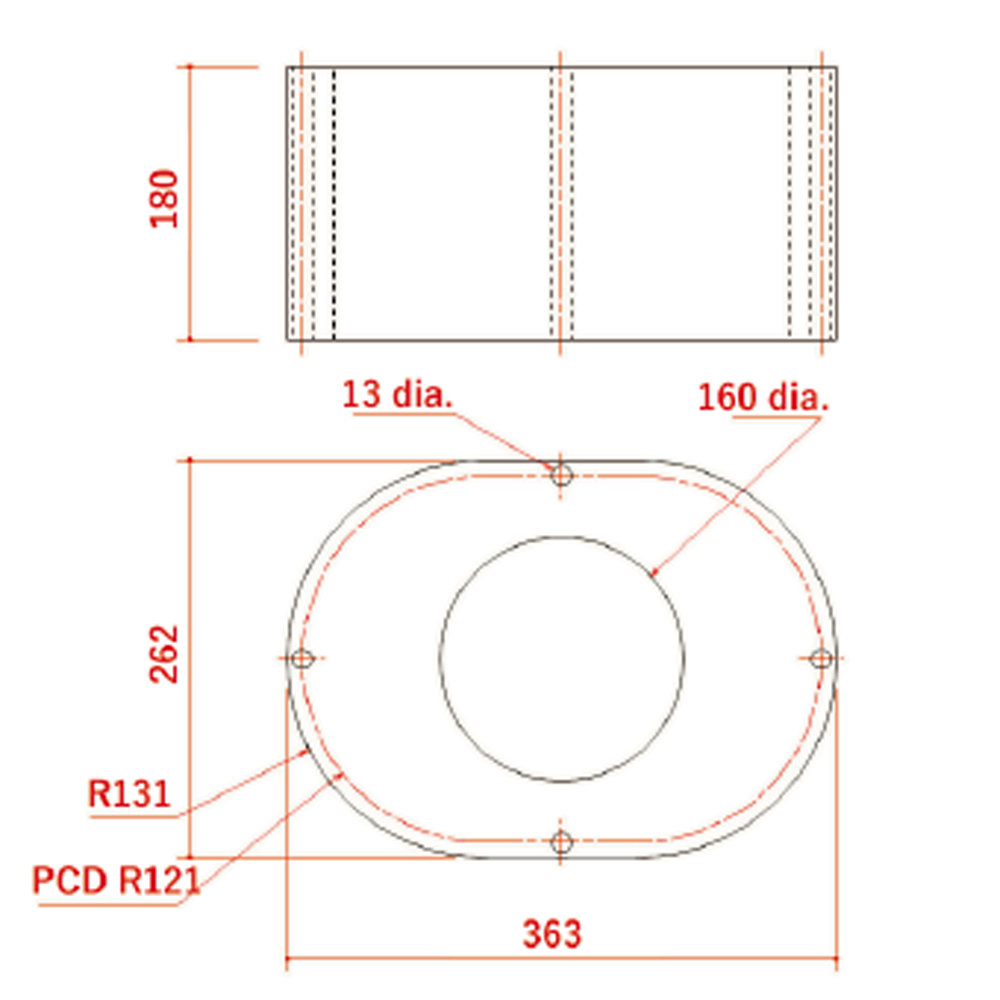 TR-I (PH-75B 41941-100)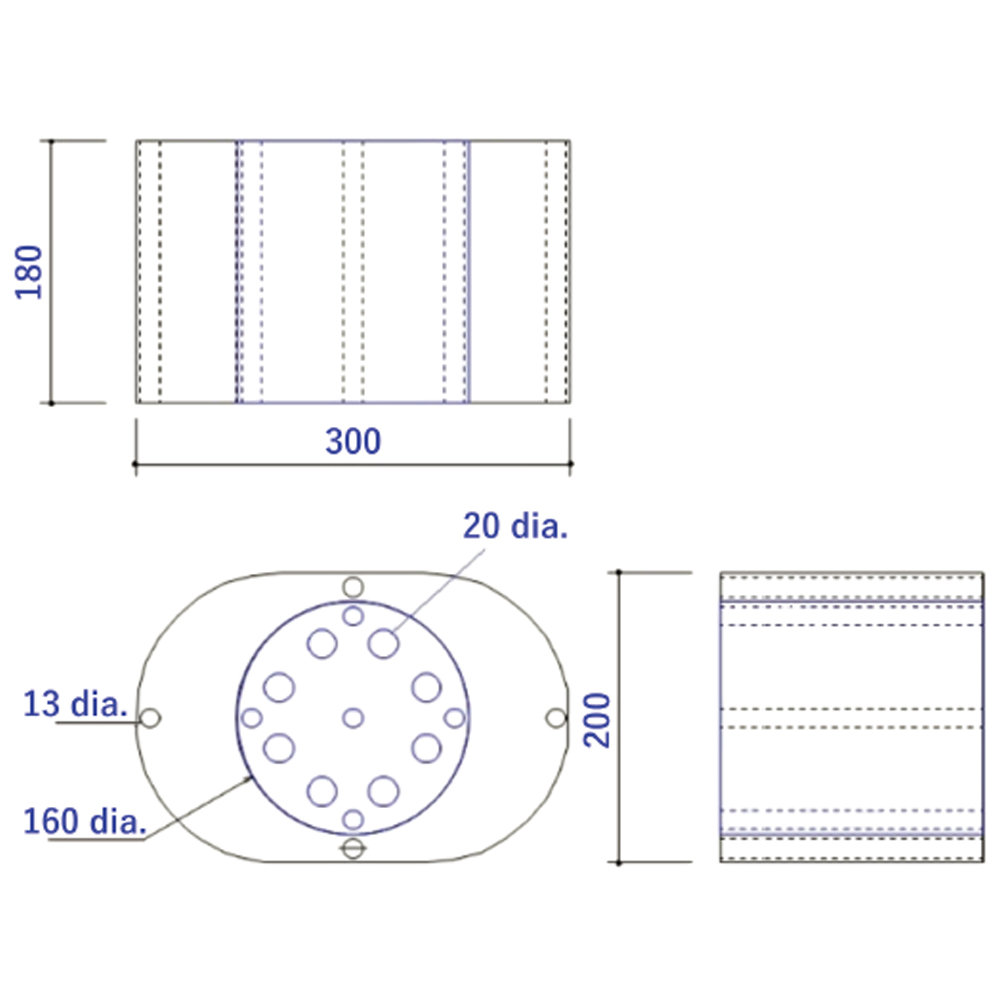 TR-J (PH-75A 41941-000)
Inserts
[Color: Name / Size / Qty]
Water Equivalent Material (Aqua Slab) / φ20mm / 8

Silver: Titanium / φ12mm / 1

Red: Soft tissue (equivalent to liver) / Φ20mm / 1

Blue: Iodine concentration 4mgl/mL / φ20mm / 1

Blue: Iodine concentration 8mgl/mL / φ20mm / 1

Blue: Iodine concentration 12mgl/mL / φ20mm / 1

Transparent: Water container / φ20mm / 1

Empty bottle with spacer *for experiment / 20
Iodine concentrations can be custom-ordered.